Foreword: This is a long, geeky read. If the theory is a little too heavy or you're not in the mood for that I recommend you skip to "Crafting Time: How To Make a Sex Toy" for the hands on stuff.
I interviewed a lot of fascinating people in exploring these topics from a ship captain, to an old squatmate, to a current roommate, to an anarchist author/community prepper, a tabletop game designer, a design researcher specialising in the gay kink scene and a super cool domina! I'd like to compile those interviews in a podcast called Something Worth Living For. If that sounds interesting contact me at Adaptordont@protonmail.com if you want to be updated!
Contents:
Context
– Introduction: Societal Collapse: But Just the Tip
– Sex at the "End Of The World"
– Sex & Industrial Civilisation: What's There To Lose?
Theory
– Post-Civilisational Limits
— High-Tech/Low-Tech & Hyperlocality
— Techstinction
Praxis
– Crafting Time!
— Materials.
— How To Make a Sex Toy
Conclusion
– The Legacy of a Humble Butt Plug.
– Final Words
"The scale of the threats to the biosphere and all its lifeforms—including humanity—is in fact so great that it is difficult to grasp for even well-informed experts."
Societal Collapse: But Just the Tip.
Communicating societal and ecological collapse is a losing battle. In many respects there are seemingly few reasons to make the leap to believing that the era of incredible abundance many of us have grown up with (especially in the minority world) will come to a grinding halt, likely within the next century. For some, due to their disposition or socio-economic background, that leap is more of a step, for many around the world there's no need to move at all: collapse is happening already.
There are a lot of defense mechanisms and dominant narratives in the way of facing up to our dire point in history. Fragility runs through our global, industrially dependent civilisation and to make a convincing argument of why we should take that fragility seriously, and plan for it on a deep structural level, an understanding of many parts of that complex system is required. It's far less exhausting to believe in a narrative that tells us things will be okay and that- after coming home exhausted from work- there is nothing more we need to do.
It doesn't help that collapse is a culturally loaded term. What do you first think of when you hear it? Perhaps a bearded conspiracy theorist hunkered down in his firearm filled, canned-food crammed bunker? Perhaps a Mad Max desert wasteland where BDSM styled marauders raid the last human enclaves for fuel? Maybe you think of The Road where the existence of other humans only serves to remind you of the zero sum game you're playing- if they survive, it's less likely that you will too… surely.
It's important we get over these media misrepresentations. Not because there is no truth in them at all but because every civilization before this one has collapsed. We can't know when ours will, but we can know that historically speaking the decks are stacked against us and the warning signs of our current era are deep red and flashing. To restate the fact: All complex civilisations fail and there is no historical precedent that tells us otherwise.
Therefore, as uncomfortable as it can be, understanding collapse is essential for building effective resilience. We don't necessarily have the time to avert disaster or to ring in the revolution and right the wrongs of history. People are already dying due to climate change, we have already lost a great deal more species and irreplaceable ecosystems than any mind can comprehend, and (unfortunately) you have to choose how you would like to carry yourself into this terrifying future. What do you want to keep? What carries meaning for you, your loved ones, your communities? How do you maintain that in an unstable future where those exact things- like Netflix binges wrapped up in a warm bed with a cupboard full of food and takeaway on speed dial- is perhaps untenable?
For most of us, constrained in our agency to tiny boxes in expensive cities, discussing the large-scale facets of collapse is perhaps too overwhelming. Energy infrastructure, food systems, water supplies- these are incredibly complex facets of modern life and for many of us difficult to grasp, act on or understand the scope of. I've wasted a lot of time believing that the essential aspects of modern life should be of intrinsic interest to anyone who enjoys them. Perhaps there's an angle we can take on this whole collapse thing that touches on many aspects of it but- for want of a better word- sells.
That's right. We're talking sex and the collapse of civilisation! Seems unusual? Maybe not as much as you'd think. As previously mentioned, many world have ended before ours meaning we have the opportunity to look at what they went through and map those experiences onto our own context. By looking at history I can perhaps convince you that sex and collapse isn't just a sub-par name for a novelty bar night, but a collision of topics with potentially huge social ramifications.
To begin with let's not be naive. Collapse has been deadly and traumatising for the societies that have (and currently are) experiencing it. The existential threat of collapse might make many people think that such times cause emotion-based war economies of the mind: I.e. anything not survival based becomes unimportant. However, this is simply untrue. As we will soon see, that's simply not how humans work.
Before moving on, lets get the unambiguously evil out of the way: warzones and violent social upheavals are rife with sexual violence, and sex has been used as a weapon throughout history. With increases in refugee camps, warzones and failing states we're likely to see upticks in sexual violence. How might we mitigate that kind of suffering and protect/empower those most likely to experience it? That's a design question that's important now and will become more important over time. You can have it for free. However, sexual violence is only a small part of the possible spectrum of human sexuality. Looking at only a partial, whirlwind tour of the history of sex during dangerous times we can find examples of the promising, the surprising, and the unusual.
Sex at the "End of the World"
Following the Black Death somewhere between thirty to fifty percent of Europe's population lay in shallow graves. The collapse of the labour market was enough to lay the groundwork for early workers unions as peasants were able to levee their labour value to demand better conditions. At the same time, there were enough reports of group sex occurring in an Avignon graveyard that a papal official threatened those sexy proto-goth picnics (the existential subculture, not the Germanic people) with excommunication.
During the Black Death, prostitution sky-rocketed and amidst this world-shattering crisis prostitutes were front-line workers. Some people today, as many did at the time, might see this as ""moral degeneracy"", however many brothels were also brought into municipal control as prostitutes were seen to provide a social safety valve. With the temporary blessing of the clergy and the state sex was allowed to perform a social function and whilst this was hardly utopian, it is evidence that sex as a form of intimacy- or perhaps biological need- doesn't disappear during times of mass mortality.
But what about times and places where sexuality is oppressed due to their gender or the social tabboos of the time?  In conversation with a student of middle age history I discovered the unusually crypto-erotic fanfictions written by nuns between the 12th and 16th century that heavily featured the "loving spirit" of Jesus Christ. Brides of Christ indeed. It might appear that even in institutions and populations where sex is stereotypically or dogmatically asserted to be non-existent and something to be avoided sex, uh, finds a way.
Looking to more recent, 20th century history, in her 1923 essay, Make Way For Winged Eros, Alexandra Kollontai, wrote about proletarian ideology and how it relates to love, sex and relationships. She tells us that following the revolution and during the civil war,  "Men and women came together and men and women parted much more easily and much more simply than before. They came together without great commitment and parted without tears or regret." Apparently bloody revolution and hook-up culture went together nicely, who knew?
Even in the suspiciously sexless study of human demographics I found one study on fertility conducted after the 2004 Indian Ocean tsunami. (Fertility by the way is defined as the "output of reproduction", not the ability to theoretical ability to conceive.) It identified "a behavioral fertility response to mortality exposure" meaning that after the disaster fertility increased. This was true for women who had lost children and those who had never had children. But should we view this in the way that the passionless language implies? As a Lovecraftian biological drive to top-up the population? Maybe not.
If you've ever had sex using contraception it should be self-evident that the pleasure and intimacy associated with sex is non-trivial. Maybe, at least in part depending on the person, sex plays a helpful social role in response to massive trauma, rather than a primarily reproductive one. Speaking from my past of being a hungry, hungry, occasionally-homeless-squatter, sex was sometimes a way to forget about and still enjoy the times we lacked necessities.
The final historical example we're going to touch on comes from the darkest chapter of 20th century Europe. It comes from Rudolf Vrba, a man who survived in and escaped from Auschwitz.
Rudolf writes of exchange-based love (as he calls it) between kapos and female prisoners; which is a complex dynamic we're not going to dissect here; but he also writes of his own experience upon meeting Alice Munk: "There in Birkenau, in the depth of death and decay and despair, I began to suffer the sweet agonies of adolescent adoration." I don't want to do the disservice of a quick summarisation of Rudolf's time with Alice, however, I will say that it provides a glimpse of what love- and sex- can mean in the face of annihilation.  Hypothetically, if you wanted to read the book for yourself for free load up Libgen with your VPN of choice or go to your local library. The book is called "I Escaped From Auschwitz". The story of Rudolf and Alice lives in Chapter 12.
Tl;dr: Sex happens regardless of environmental conditions and it's not for the practical purpose of reproduction. Deal with it.
Sex & Industrial Civilisation: What's There To Lose?
At the moment, if you google "the future of sex" you'll find tele-sex dildonics, VR sexperiences and a bajillion think pieces about robot sex toys and AI… but it seems unlikely that will be the future we'll grow into. The issue is that our sexual expectations and norms have been built within industrial civilisation, so what happens when that civilisation falls apart?
If you exclusively have sex in the missionary position for the purpose of procreation you're golden, no worries. If not, here's something to consider: If folks are going to have sex in the various ways that are possible, don't those sexual experiences deserve to be safe, consensual and enjoyable, regardless of the context? The answer should (hopefully) be "of course!", then the question becomes how can we do that when the ways we sustain safe sexual practices currently hinge on industrial civilisation?
– A condom's shelf-life is 5 years from its production in the factory, though they can last significantly longer depending on storage methods. Loss of industrial production and global supply chains the loss of latex condoms but also the loss of the most common forms of contraception which of course include pill based and semi-invasive contraceptives such as implants and coils. To circumnavigate this in a post-industrial world there are herbal based abortion methods of varying effectiveness that have existed for centuries, calendar-based methods of contraception for women who have regular periods, and animal gut condoms… but these all require skill, investment and none of them address STI's.
A Short Gallery of Historical Condoms
(for your designerly viewing pleasure.)
– STI tests (nevermind STI treatments) require labs and support infrastructure to function. Disruptions to that infrastructure puts anyone who has sex at greater risk of infection. Preventing STI's is difficult and historical condoms have dubious infection prevention abilities. This should be obvious for linen condoms but given that intestines allow the osmosis of nutrients whilst they're in the animal, it might [citation needed] risk doing the same for viruses when on the outside.
Furthermore, STI's matter a lot when you consider history. The European history of syphilis alone is horrendous but let's also consider that some indigenous Inuit populations who had more "open"* sexual cultures than Western norms were devastated by STI's brought over by infected European colonisers.
– Collapsing economies can mean multigenerational families and kinship groups living much closer together. The history and non-universalism of privacy relating to sex, and privacy in general is fascinating but practically speaking, perhaps it's prudent to put up  sound insulation and have some awkward conversations in advance?
– Energy scarcity means at some point it will be near impossible to charge or replace the batteries of a vibrator, nevermind manufacture a new one. If that sounds like an unusual concern, consider that for some disabled people it's one of the best or only ways for them to get a sexual release. This is the case for some able-bodied women and even if it wasn't, shouldn't we hope for a future where all people have access to the tools needed to discover pleasure for themselves?
– This isn't even considering the larger political picture. The political nature of an identity and how that identity is socially perceived in relation to things directly associated with and adjacent to sex is essential to consider if we care about a sex positive or, y'know, socially just future.
Here's an example: Parts of Weimar Germany, the historical German period between 1918-1933, used to be a revolutionary place for gay and queer people. It was also where "The Einstein of Sex" Magnus Hirschfeld opened the first research clinic that studied gender and sexuality, and provided gender affirming medical treatments. This was until… well, this was Weimar Germany so you perhaps know how this goes. During the 1933 book burnings the Nazis targeted the clinic, burned almost all of the clinic's archives and used patient lists to hunt down who they considered to be undesirables.
Hirschfeld fled, his patients went into hiding, and one of his proteges killed himself. Then, along with Jews, Jehovah's Witnesses, communists, socialists and anarchists, "sexual deviants", mostly gay men and queer/trans AMAB's (people who were assigned male at birth), were presented as a scape goat to the German people and sent to death camps.
When things go this badly wrong there can be immense social and institutional hangovers. Whilst the destruction of Hirschfeld's clinic and its revolutionary research is barely a footnote in most histories I believe this loss of knowledge could be a significant reason behind why modern understandings of homosexuality, trans and queerness are still decades behind the times. If you need a hard example, some of the Nazi era anti-gay laws persisted and were enforced in West Germany until 1994.
"Progress" is not linear so whilst women, gay and trans people *overall* have more rights than they once did (admittedly, this is a low bar to clear) there isn't a guarantee that such "progress" will continue. For a modern example, certain US states has splendidly demonstrated this fact when it comes to abortion laws.
So, there's another sex-adjacent design question for you: If we assume the risk of fascist populism isn't restricted to 1930-1945 Europe (it's not) and if that fascism tends to arise amidst social turmoil (it does), how might we prevent ecologically-triggered fascism from taking us back to a past where women are barefoot and pregnant, and gay and trans people are murdered for who they are? How can we make this understandable to those with less "skin in the game"?
This is dark as hell, I know, but there's also things to be aware of if we consider the more hopeful flip side. How might we prepare communities for the crumbling of norms and the potential emergence of new, potentially more adaptive and egalitarian relational/sexual cultures? Examples could include non-monogamy and extra-marital practices in general which are far from rare in the anthropological record. Being more aware of the vast pallet of potential human sexual experiences could help diffuse their disruptive potential when and if they naturally develop after the loss of regular society. You know, so Brad doesn't flip out and destroy the community when "his" wife falls in love with someone else at the same time as him… for example.
Collapse changes everything. It's a radically different context to what most of us in the West have known. It offers opportunities. It takes them away. It puts hard limits on the things we have come to expect and rely upon.
I hope I've helped you understand the rarely spoken about importance of sex and how it might be attached to the hinge of our current moment, however, as much as I would like, I don't have the time nor budget to address all of these thoughts. But there is somewhere we can start:
We're going to make this apocalypse body-safe!
*This is complicated as histories of these encounters were written by Europeans. Certain Inuit peoples were known to have extra-marital practices and some sources suggest that they were consensually extended to some early colonisers and explorers. It's also likely these practices were exploited and taken advantage of by Europeans. The point is that future attitudes and cultures around sex need to account for STI risks that can't be scientifically treated or identified, lest you contract super-gonorrhoea from a so-called Road Warrior and infect all of your friends.
Jus' sayin'.
"Collapse is the return of constraints reasserted by natural principles in communities that have previously pushed them back."

– Vincent Mignerot

"Apparently, before humans invented writing or the wheel, we had invented dildos. As surgeon Joseph Richardson Parke put it in 1912, "As to the artificial penis, it is almost as old as the natural one.""

– Hallie Lieberman Ph.D, Buzz: A Stimulating History of the Sex Toy
Post-Civilisational Limits

We're going to try and make a post-civilisational sex-toy and if we're gonna make a post-civilisational sex toy, we need to set some post-civilisational restraints– I mean, constraints…
High-Tech/Low-Tech & Hyperlocality:
Make a lithium-ion battery from scratch. How about a microchip? A solar panel?
Go on, I'll wait…
Nice, you're back. If you managed it you probably used resources shipped and refined from across the globe, that were machined using skills, tools and protocols built on decades of collective knowledge. Collapse means a lot less of that mess. There will always be trade and cooperation of some sort, just nothing like the scale we're used to today.
In my opinion the closest the field of design has ever gotten to critiquing civilisation's fragile complexity was Thomas Thwaites' Toaster Project. Buddy tried to recreate a cheap toaster from scratch (mostly) without industrial infrastructure…
You can see it didn't exactly work out.
Furthermore, the project didn't go far enough- what about when you don't have crazy amounts of electricity to waste on toasting bread? What about the immense about of industrial machinery involved in the bread itself? How do we practically deal with the grief of losing access to electrical toasters!? Oh, the humanity!
Toasters- like most things we associate with industrial modernity- are an example of high-tech technology.
High-tech relies on global industrial supply chains and complex, precision manufacturing techniques. Look at anything around you and ask "could I theoretically make that using materials native to my environment and tools within my means." If you're really honest with yourself the chances are you can't.
Meanwhile, low-tech is the opposite. Low-tech objects aren't necessarily unsophisticated or simplistic- think flour grinding windmills or traditional clothing- but they are things that can be made by individuals or small groups, using tools and techniques sourced from the local environment. But what is meant by "local environment"?
First, google something like "global supply chain map." We can view that as our industrial civilisation's idea of local. You know, like how HSBC's slogan used to be "The World's Local Bank"?
Alright, now look at this rock!
This is the "map rock", made around 10,000BC in the territory of Shoshone Native Americans. What we can learn from this is that the "locality" of highly skilled, foot-based hunter gatherers, not hindered by borders, could be at least a 600km stretch of land.
This is important to bare in mind because collapse means the eventual loss of fast transport and all of its supporting infrastructure; think of fuel, roads, moving parts etc. Don't take this the wrong way, but I doubt you are a native-level nomadic hunter gatherer with equally skilled friends… and I'm guessing ecologically speaking your environment is scorched-earth making it hard to confidently live off the land so let's be conservative yet generous and say you're a novice wastelander:
The materials you have access to are all within within a 60km radius of your spawn. If you can't make something with those constraints, for our purposes, it no longer exists.
Techstinction
Have you ever seen the movie Snowpiercer?
The last surviving humans of a climate-fixing geo-engineering project all live on a perpetually running train that circumnavigates the globe.  I won't spoil much, but the characters at the back of the train wonder if, after putting down a rebellion some years ago, the soldiers keeping them in place have bullets in their guns anymore. Afterall, there's no means of making munitions on the train, no way to get raw materials… Bullets must be extinct by now, surely…
Let's run with this idea. Over time, as complexity fails us for reasons mostly outside our control, entropy sets in and we will lose access to many and eventually most high-tech technologies.
Now, you might be thinking "when will we get to the design, isn't this degree about design?" Oh, but we are already there! Academically speaking this is called "languaging". I'm designing your braaain with made up words and I'm labeling the concept at hand "techstinction", because portmanteaus are the only thing that gets me hot nowadays.
Just like Snowpiercer's bullets we can consider a lost technology or material as "extinct" but we can be even more nuanced:
The term "functional extinction" can refer to a species (or in our case technology) that still exists yet the condition of its habitat, population or population distribution means it is in permanant decline. For example, during the 2019 Australian bushfires Koalas were claimed by one conservation group to be functionally extinct. This was and is heavily disputed and premature on behalf of the NGO, but with multiple threats, diminishing habitats and minimal effective conservation efforts by the government, they're on their way.
Now we can be more creative with the term. Outside of its usual usage, functional extinction could be seen as the conditions of a resentful, loveless relationship: the relationship exists but really, we all know it's  over. Or, relating to technology, imagine the hypothetical tipping point where USB-C replaces aux cables, or when an online-only video game's money-making potential dwindles meaning it's only a matter of time before the server get's shut down. 
Then there's co-extinction where the loss of one species directly leads to the loss of another. E.g. if bamboo went extinct the panda would follow. Maybe you can think of your own examples for this one. What technologies, processes or materials are inseparable?
The final question is how can we turn this idea into a useful framework?
The following stages of techstinction (or technological entropy if you want to sound more reasonable to a friend) will vary depending on your starting conditions and influencing factors. The aim is to understand how, when the web of high-tech industrial civilization unravels,  everyone from the present into the distant future will be affected.
*Note: This is not a prediction of the future, but a way to think about technological decline under continuous collapse conditions.*
Stage 1- Scrap, Salvage and Re-Skilling
(0 – ~20 years post-collapse):
Modern batteries will be around for a while, maybe 5 to 10 years if we push it. Diesel too. Motors and machinery still function and will do for as long as there's fuel and replacement parts.
Reclaim and liberate what you need from the surplus of society and be safe on your way!
Here's a nice example: Gorazde was a town under siege by Serbs during the Bosnian war. Supplies and power were cut off but these "mini centrales" were made by locals to provide minimal power to the town.
This stage doesn't end all at once. The fruits of high technology fade away until they're nothing but…
Stage 2 – Post-Civilisational Fading Memories
(20 – ??? years post "collapse"):
Complex moving parts, fossil fuels and abundant electricity are nothing but a legend to your community's children. Batteries are long gone apart from some very low-watt salt-water batteries hooked up to LED lights. Solar panels still exist but are fickle things without storage. Metal hand tools are still around and if properly maintained and stockpiled they could last multiple generations.
Rusting rebar is plucked from crumbling concrete, suspension springs yanked from rusting chassis. We have long reverted to wood-based societies and we use those flames to work steel into tools to hunt, make art, tend the land, and build lives.

Stage 3  – Deep Time
(???-1000's of years post "collapse"):
There will be no rebuilding of civilization as we once knew it: that was a one off. There will be no more fossil fuels and most immediately useful surface-level mineral deposits were consumed during the period of global civilization.
Cities are avoided by those who walk the Earth for beneath the creepers and maturing trees they seem like tombs to them. And besides, anything "useful" turned to dust some generations ago.
It's not clear what stories survived from the time that built them. It's not clear what they told the future humans about who we were but it is almost certain that the stories modern humanity tells were influenced by the narratives we left behind. Would we have wished we'd left them something different?
Life might not be good. Not by our neo-prehistoric standards anyway, but a lot will depend on the culture of each and every group. Unlike our times, their will be much less of a monoculture and those who survive, struggle and attempt to thrive in a +3 degree Celsius world do so with mindsets, skills and cultures we can't predict or understand today.
And, y'know, they're probably still having sex.
Vanilla, kinky, freaky, hetero, penetrative, gay, groping, oral, tool-aided, outdoor, indoor, secret, public, good ol' fashioned future sex!
To help give you an idea of how much things drastically change over time I asked a family friend to translate part of a sexy fable into Old English- a language last spoken 800 years ago. Take a break, make a beverage of your choice, enjoy! [?]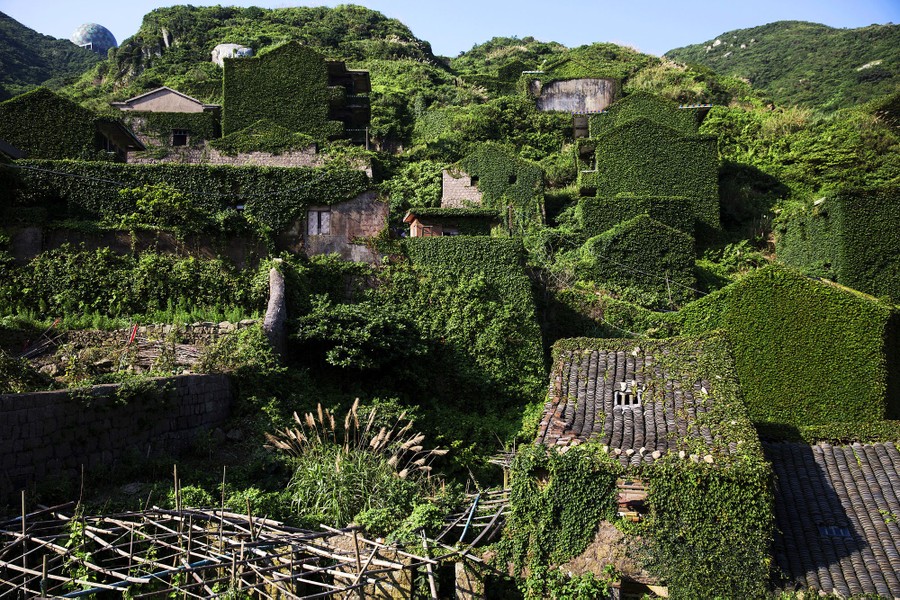 Crafting Time!
"Phallic Batons"… That's what archaeologists call dildos.
Well, I don't know about in their personal lives but things that SUSPICIOUSLY LOOK LIKE DILDOS found in the archaeological record earn that moniker. After all, we can't know for sure if they were used for female- or male/queer pleasure. They were probably for manly things like sharpening tools or suspicious fertility rituals, right?
Sure. And Achilles wasn't gay.
Sex-toys in general, but in this case dildos, are important because they can give someone the opportunity to experiment, to learn about their bodies, to learn what they like, and to do things to others that their bodies won't allow them to. They're pretty useful and genuinely important tools.
They also have a complicated history regarding how they intertwine with systemic gender power dynamics that I'm not going to get into here but in order to reduce the chance of replicating bad sex-toy design praxis I interviewed my roommate about her sex toys.
This is one of them:
Now you have some big-brain understanding of post-collapse, do you see any problems?
We've got:
– Silicone! (High-tech.)
– Plastics! (High-tech.)
– I wasn't brave enough to ask if I could take it apart but on the inside there is a carefully coiled motor, batteries, wiring, and a charge controller (High-tech).
To borrow the curs-ed greenwashy designer lingo: it's not what you'd call "sustainable". If these materials aren't "sustainable" then what do we have to work with?
Materials.
Stone
So-called phallic batons that survived the millennia were made from stone, the oldest being around 29,000 years old. Stone is tried and tested but if one is not discerning with their geology a particular stone might feel good but be porous and therefore an infection risk. Smoothing and polishing stone is also a difficult task. We'll give this a pass for now.
Soft-Pass.

Ceramics
We also know that ceramics with a body-safe glaze would work  (none-glazed would be rough and porous) and clay is abundant everywhere within my 60km radius! Buuuut based on my preliminary research, acquiring the materials needed for a body-safe glaze would be impossible and getting a homemade kiln up to required firing temperatures without gas or electricity would also be a big challenge.
Pass
Plastics
What about plastic? Plastic would be around for a very long time after civilization is not and melting it/forming it could be possible with primitive tools. It presents opportunities for the birth of a post-civilisational craft but I'm not working with hand-melted plastic. On health grounds, yes, but I'm also not positive about recycled plastic's body safeness in any hand-crafted sexological form.
Hard-Pass
Glass
The history of glass before industrialization is the history of a rich person's material. Some historical accounts state that at parties before industrialization of glass made it cheaper, hosts and guests would sometimes purposefully break glassware to express their wealth. Yup. This is because it is incredibly energy intensive to make and requires a ton of skill, knowledge and specialized techniques. It's a no go.
Pass
Animal Parts
Apparently there are examples of bone and ivory phallic batons but I'm not sure how vegans who survive the transition to post-civilisation would feel about this and I'm definitely not going to hunt down some ivory for this project. I'm also not even sure what bones would work best for this purpose. They have potential for more kinky stuff like claws and impact toys and both a taxidermist and a hunter in Sweden have put some bones aside for me… but that's for another time when I can afford the train fare 😉
Pass
Stainless Steel
We've touched on silicon, the modern mainstay of the sex-toy industry but stainless steel is also up there as a luxurious option. Stainless steel has great longevity and corrosion resistance but is also very challenging to tool, even with modern equipment. It would be impossible for me to cast due to its high melting temperature.
Pass
Rubber
Going back to the 20th century rubber was popular, which might make it viable in a tropical country with access to rubber trees, but not within my locality. (Not even using latex from European dandelions. Sorry, I checked. A researcher in Austria is working on cross breeding dandelions in order to make "sustainable" microplastics—I mean tyres.)
Pass
Wood
I know, I know. Splinters. However, one person I casually mentioned my project to told me they carved their first dildo when they were 14, so it's definitely accessible and workable. Its use for sexual stimulation also has some historical basis when it comes to witchcraft. However, infection is still a risk. It is hard to clean, making it smooth without sandpaper is difficult, and it's difficult to verify the body safety of any polish or finish I could find or make.
Pass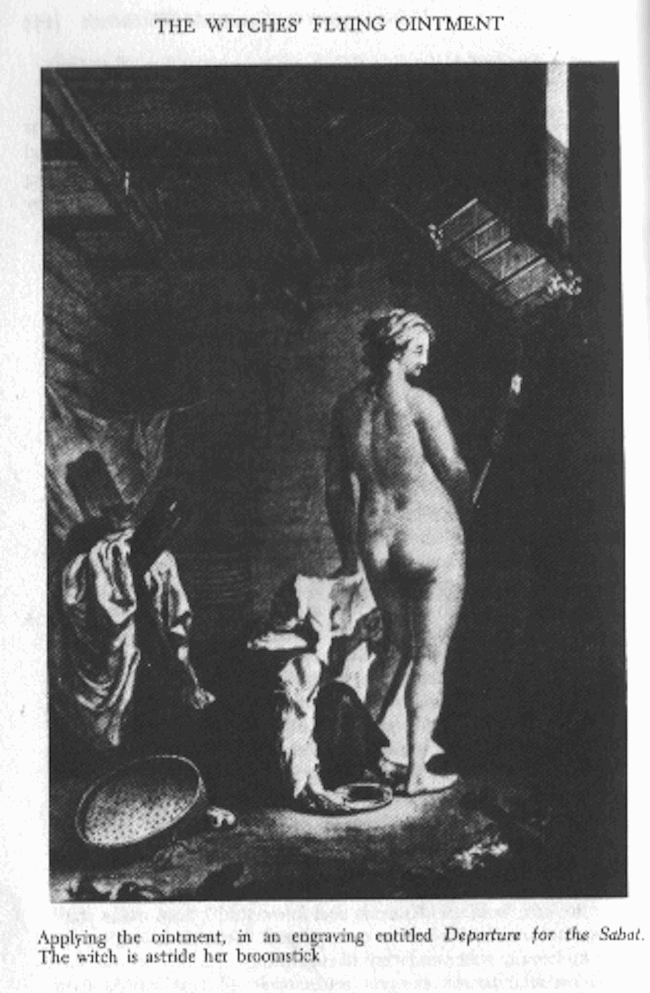 My Precious…
Gold or silver would be great due to their amazing non-reactivity… However, for now such materials are rare and hard. Furthermore, a rough calculation based on average dildo dimensions would make it weigh a little under 1 kilogram which for many people is probably not ideal. Gold is also a very soft metal, so not great if you're nomadic.
Pass
There are a few more metals we could go through, like historical uses of bronze in ancient Chinese sex toys, but we're settling on:
Aluminium.
It has a low-ish melting point and casting possibilities, it's workable, light-weight, easy to clean, corrosion resistant and relatively hard making it somewhat damage resistant. Perfect!
… Well, kind of.
Aluminium might squik some people as whilst some sex-positive bloggers say it's fine, others are more skeptical. THere are a ton of sex toys made from aluminium but this doesn't necessarily mean much. Unfortunately the sex toy industry isn't regulated and research on sex related materiality is scant. But what can we learn from research that does exist? We can say some things for certain: for example, if you're an aluminium welder who regularly breathes in aluminium fumes then yes, it's dangerous, it increases the chances of Alzheimer's. However this is an incredibly high exposure scenario with a very damaging exposure method and all other credible research I've read suggests that aluminium toxicity is hard to achieve, even through gastrointestinal exposure.
This doesn't address how perhaps aluminium could affect the vaginal environment but all things considered I think this is as close to completely safe as we're getting.
How To Make a Sex Toy
Step One- Found a Forge.
(Stage One)
First, go down to the local train depot and… acquire an unused thermite welding bucket from the dumpster. It's a thermally insulated metal bucket built to contain burning thermite, with a convenient hole at the bottom for air intake.
Cycle it back home in the front basket of your bike and hope no one sees the scary label and calls the cops. (Note: This probably won't be a problem post-collapse).
Step Two- Feel the Heat
(Stage One)
Pick a fuel! We're using wood instead of making more efficient charcoal fuel.
We're in stage one so hypothetically speaking we have access to still viable off-grid energy infrastructure, this means we can power a compressor to burn the wood hot enough to melt aluminium. If you're lucky like me, you're based in the land of bikes. Wheel rims are made from aluminium and the two alloys used in bike rims don't raise toxicity concerns (note: I am not a toxicologist and this is based on non-professional research). Seeing as though this is "stage one" we used an angle grinder to cut the rims apart. In stage two you might have a hacksaw and in stage three anything hard and heavy should do.
Find a steel crucible to hold your aluminium and some form of tongs to get it out of the fire.
Step Three – Casting
(Stage One/Two)
I tried two casting techniques, for both of them you need clay, so dig a whole somewhere until it gets a little sticky. That's probably, hopefully clay.
The initial hope was to melt down some salvaged candles, carve a positive, encase it in clay, melt the wax out and pour the aluminium into the empty space that was left behind. Unfortunately we lost some wax in the melting process and didn't have any more candles meaning it was going to be impossible to make the initially planned full size dildo. But this is post-civilisation, bay-bee, we need to adapt!
I ran the idea of making a smaller sex toy past the person I was making it for. A butt plug was agreed upon as a compromise which I think is quite egalitarian: everyone has a butt! I made a clay model that she found agreeable in size and shape, then tried to carve the wax cylinder to match.
Attempt one was a failure. Bereft of the wax needed for the subtractive casting method we had to improvise by making an imprint with the clay model:
Attempt two had a little more luck but the underside had severe voids and imperfections. We could do better! With some fine tuning attempt three came out… pretty okay.
Step Four – XXX Files
(Stage 2)
We're onto stage two: Power tools are nothing more than mythology at this point and any sand paper that once existed is nothing more than pulp. Luckily, in our post-civilisational situation we've met a forward-looking individual with a well maintained stockpile of high quality tools! They also have a vat of oil filled with metal hand tools so they don't rust. Very smart.
Unfortunately they tell us we can only have some of their shitty used tools so this is what we've got:
Step Five – Final Polish
(Stage 3)
If we're serious about being body safe we're gonna need to make as smooth a surface as possible in order to minimize the surface area that bacteria can reproduce in, however we're in the neo-stone age and sandpaper (still) no longer exists.
Here are the "grits" of stone that I used, from left to right being lowest to highest grit. The final one is actually a shard of worn glass. Take note, they'll be around for a long time.
This took a crazy amount of time, yes, but better geological choices would have helped. Furthermore, there's good evidence that our ancestors had much more spare time than we do in our modern world. If we and our descendants manage to get by on a hopefully-re-wilding, semi-de-terraformed Earth, then we'd plausibly have the time for things like this.
Could and should this already be the case in our modern world?
Yes.
Anyway.
Step Six (Stage 0):
The Legacy Of a Humble Butt Plug.
To me, this is the most fascinating part of the project. What knowledge makes it to the future? Why does that knowledge survive and how?
On the topic of planning for the loss and preservation of knowledge  "long-time nuclear waste warning messages" or "nuclear semiotics" really captures the imagination and sets a mark to strive towards. Some nuclear waste storage experts apparently believe there's a good chance that a civilisation capable of warning future life away from buried nuclear waste won't exist in the next 2000 years.
Based.
An excerpt from the Sandia report, made by one of the three US National Nuclear Security Administration research and development laboratories, suggested it should communicate something along the lines of:
"This place is a message… and part of a system of messages… pay attention to it!
Sending this message was important to us. We considered ourselves to be a powerful culture.
This place is not a place of honor… no highly esteemed deed is commemorated here… nothing valued is here.
What is here was dangerous and repulsive to us. This message is a warning about danger.
[…]"
I think for most people this topic and these words are wrapped up in Metro 2033, Chernobyl-esque aesthetics: Two of you volunteered to find the end but this cave goes deeper than any you've ever known. After a day under the surface you reach a vault where the torchlight doesn't touch the walls. In front of you loom towers of something you've never seen before, beside you your companion doubles over and vomits. Almost inaudible over your blood-rushing eardrums the ghost of a machine chatters from the long distant past, warning you to go no closer.
However, there's something astonishingly beautiful here that these gut reactions and spooky stories risk missing.
In spite of how much everything will change- from language, to climate, perhaps eventually to dominant forms of life- these nuclear waste specialists feel a duty of care to the far distant future so great that they hope to communicate across millenia with the slim chance that they might prevent hypothetical beings from coming to harm.
I've mentioned infection multiple times for a reason. Germ theory is knowledge born in the industrial age that future humans deserve to understand. It's an incredibly adaptive body of knowledge that can improve and save lives and whilst every culture has some sort of intuition or explanation of how sickness occurs (think of the plague doctors who claimed it was transmitted by bad smells) these are low resolution heuristics, some having the ability to cause more harm than good.
Perhaps establishing a cultural craft practice of sex toys would allow these objects to be a vehicle that can carry germ theory into the future. But to create usable knowledge we have to do something to try and verify it. So, if we take a closer look, how body safe is our butt plug?
A friend graciously snuck me into their uni's lab to give our butt plug a close examination (these pictures are 50x). You can see the areas that would harbour bacteria and how they are affected by the stage of polish. The top picture is close to the best I could do with the time I had.
Whilst it's super exciting to use a microscope, this is only an initial step. Unfortunately I don't have the means to start taking swabs and running agar experiments that could verify the infectability of sites of various smoothness. Doing that would then allow us to potentially encode this knowledge in prescribed crafting steps meant to implicitly teach germ theory… But there is one other message we could have a crack at.
I didn't mention it as much as the geeky stuff but I hope it was somewhat apparent that pleasure matters a lot, too. Our post-apocalyptic butt plug might corrode into nothing in a few decades but if it lasts more than a century, damnit, it has something to say! If there are future historians, hyper intelligent apes trying to prove Dr. Zaius wrong, or even alien archaeologists, I'm not going to give them the chance to deny that, overall, we were a weirdly creative sexed up species. (*Overall* I still haven't forgotten about you, aromantics and asexuals.)
This is where you come in!
In order to unambiguously tell any future archaeologists, human or otherwise, that we were/always have been a sexual species I want to inscribe "For Your Butt" on the base in as many languages that fit. Consider it a Rosetta Butt Plug.
If you email me your native language's translation at adaptordont@protonmail.com, I'll email back the results… Assuming deep sea fiber optics and server centers are still operational by then 😉
Final Notes: Petit Mort.
People often ignore or deny things that make them uncomfortable. In a way, most things sex related and collapse in general share something here. They're both topics that people find emotionally challenging, but it's that very discomfort that signals there's something going on there. Something useful to understand.
If you care about something- anything at all- access to that thing will be gravel affected by the future we're hurtling into. Whilst being "collapse aware", or however you want to call it, can sometimes feel like cursed knowledge, more of us need to be thinking in these terms, turning over the rocks of our presumptions, in order to make the future the least shit and the most best it can be for everyone involved.
Just like a brush with death, or the loss of a loved one, the dying of our way of life might make what actually matters appear more clearly. For those things that come into focus for you- even if it's nothing to do with sex- may they be with you, and all who follow, up until the ends of the world.
We'll close with a short excerpt from my interview with anarchist author, musician and community focused prepper Margaret Killjoy, who, if any of this has piqued your interest, has an amazing podcast called Live Like the World is Dying: